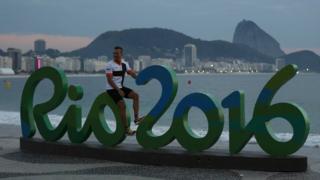 Rio's rocky road to Paralympic Games
The Paralympic Games is set to begin in Rio de Janeiro, Brazil, on 7 September.
However, the build-up to the event has been difficult with a number of issues causing a headache for organisers.
The problems include a money crisis, a lack of ticket sales and Russia's ban from competing after a report found the country had been helping some athletes to cheat.
Officials remain confident the Rio Paralympics can live up to the success of London 2012.
So can Rio pull it off? Martin's been finding out.