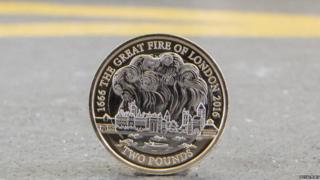 ROYAL MINT
A new two pound coin is being released to mark the 350 year anniversary of the Great Fire of London.
It happened in 1666 and burned for four days, destroying offices, churches and thousands of homes in the City of London.
The design on the coin shows the fire engulfing the London skyline from the view point of a boat sailing on the River Thames.
It has been produced by The Royal Mint, who make all British coins, and will be made available to the public shortly.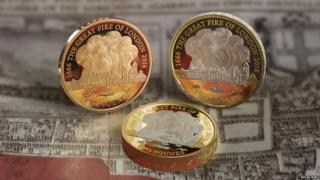 RoYAL MINT
The picture was designed by Aaron West and has a portrait of Her Majesty The Queen on the opposite side.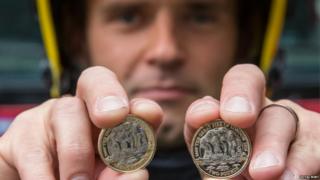 RoYAL MINT
A copy of the coin will also be presented to firefighters at Dowgate Fire Station in London, to celebrate the London Fire Brigade's 150th anniversary.