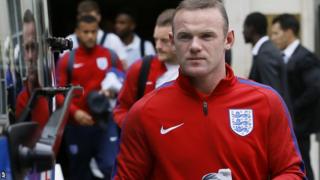 AP
England manager Sam Allardyce has confirmed that Wayne Rooney will stay on as England captain.
He said it was an "easy decision" and that Rooney was "hugely respected by his peers".
Rooney is England's record goalscorer and took over as captain from Steven Gerrard a year ago.
The England squad is currently preparing for Sunday's opening 2018 World Cup qualifier in Slovakia.