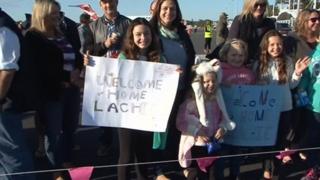 Youngest solo around-the-world flight
An Australian teenager has flown around the world and into the record books.
At 18 years old, Lachlan Smart is the youngest person ever to fly around the world in a single engine aircraft, by himself.
The journey was 24,000 air-miles long, and he stopped in 15 different countries along the way.
54 days after setting off, Lachlan got a big welcome as he touched down back home in eastern Australia.
Leah's been taking a look at how he did it.