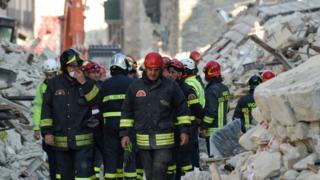 Day of mourning for Italy earthquake victims
In Italy, a national day of mourning has begun to remember the victims of a powerful earthquake that struck on Wednesday.
Almost three hundred people have died, many have been injured and thousands have been left homeless.
The earthquake happened in a region around 65 miles from the capital city, Rome.
Rescue teams are working hard to help all those affected, including children. Naz has this report.