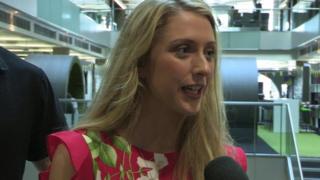 Why Laura Trott doesn't own a bike
Cycling stars Jason Kenny and Laura Trott had quite the time in Rio, securing themselves five gold medals between them out there.
Now they are back in UK and Ayshah caught up with them to ask them some of your questions.
So if you're curious to find out Laura's top tips for aspiring Olympians, or maybe you want to know how many bikes this cycling couple have got, then watch this video.