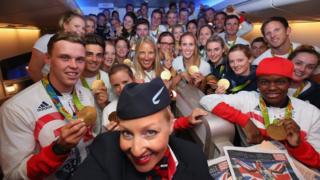 Getty Images
Team GB athletes have flown back from Rio to London - on a special gold-nosed plane!
The athletes flew home on a British Airways plane called 'VictoRIOus', complete with a golden nose.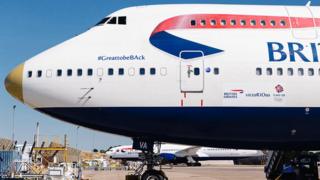 BA
Some team members have come home already, but the aircraft returned with 320 athletes and support staff and all their luggage and equipment.
It was a record-breaking Olympics for Team GB in Rio.
Great Britain is the first country to improve on a home medal tally at the following games, collecting 67 to beat the 65 from London 2012.