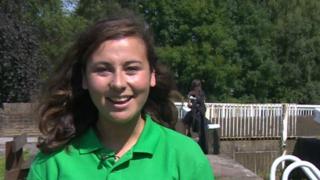 The rubbish found at the bottom of canals
It's not just fish and plants that you will find in your local canal.
Unfortunately lots of stuff ends up in our rivers and canals that shouldn't be there.
The Canal & River Trust is in the warm weather.
Sam Marine from the charity shows us some of the dangerous things that can be hiding under just the water.