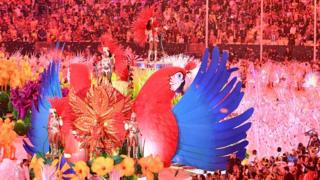 Best bits of the 2016 Rio Olympic Games
The Olympic Games in Rio went out with a bang last night with a huge carnival-style closing ceremony.
The official Olympic baton was handed over to Tokyo, who will host the Games in 2020.
Rio 2016 was most successful Olympics for Team GB in more than a hundred years - Great Britain ended the Games in second place on the medal table.
With so many top moments, it's hard to chose the best ones - but Ricky's given it a go in his Olympics round up.