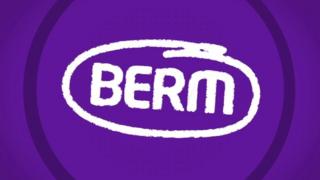 Four BMX phrases you need to know
Berm, step up, gate, start hill... confused? Well, we're talking about BMX - short for bicycle motocross.
The exciting sport mixes intense racing, big jumps and plenty of crashes.
It's been in the Olympics since Beijing 2008.
BMX coach Sian Perry gives you the BMX lingo you need to know ahead of Friday's finals in Rio.