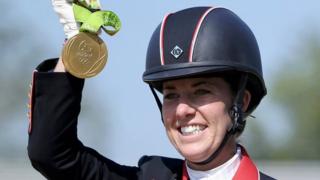 How to become an Olympic dressage champ
The Rio 2016 Olympics have been a dream come true for Team GB's Charlotte Dujardin with a gold and silver medal in dressage events.
But she says it's been a lot of hard work to get there: "I started as a working pupil in a yard, mucking out and doing all the duties... and I just never gave up on my dream."
Watch Charlotte's interview and find out what it takes to become a dressage champ.