USA superstar Simone Biles has won all-around gymnastics gold in the Rio Olympics.
She was the favourite to win gold and didn't disappoint with her routine showing off her power and agility.
Biles went ahead straight away, scoring 15.866 on vault, but she dropped back to second place with 14.966 on the uneven bars.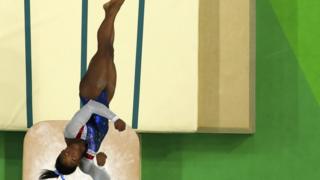 Reuters
She then wowed the crowd with an acrobatic beam routine to score 15.433 before a floor routine to samba music, including the famous "Biles" move.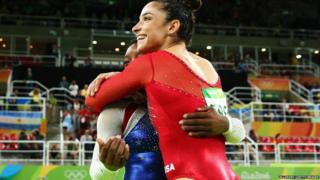 Allsport/ getty images
She scored 15.933 and burst into tears when the gold medal was confirmed.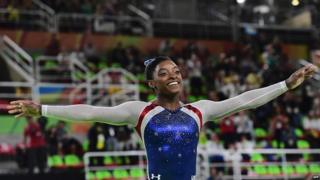 AFP
It's Simone's second gold medal of the games, with teammate Alexandra Raisman getting silver and Russia's Aliya Mustafina taking the bronze.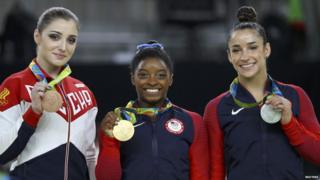 Reuters
The United States have now won the event four times in a row: Carly Patterson in 2004, Nastia Liukin in 2008 and Gabrielle Douglas in 2012.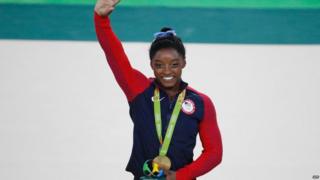 AFP
Great Britain's Ellie Downie came 13th, just missing out on becoming the best performing female British gymnast in an Olympic all-around final.
Video only available to UK users.