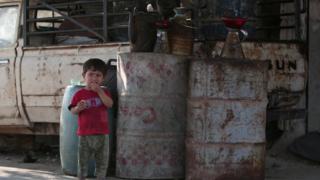 What is life like for kids in a siege
What's life like for children living in towns and cities in Syria that are under attack?
Many children have fled the war in Syria to become refugees, but many more are still living there, and we've been finding out what's been happening to them.
Naz has this report.