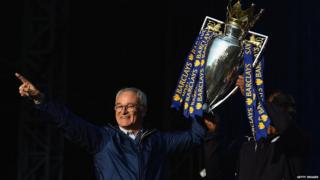 Getty Images
Leicester City have signed a new four-year contract to keep Claudio Ranieri as their manager.
The Italian led the team from underdogs to champions in his first season in charge of them.
Other people also extending their contracts at Leicester include Kasper Schmeichel, Wes Morgan and Jamie Vardy.
"The energy that exists here - from the owners and the staff, to the players and supporters - is something very special," said Ranieri.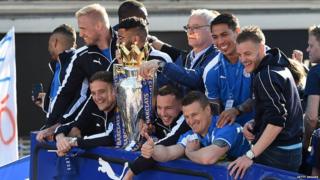 Getty Images
So just who is Claudio Ranieri and what makes him a good manager?
- Ranieri was born in Rome, Italy, and spent many years playing professionally for Italian football teams.
- He became a manager in 1987, leading Italian team Campania Puteolana.
- He went on to coach many clubs, including Valencia, Atlético Madrid, Chelsea, Roma and Juventus.
- He became manager of Leicester City in July 2015.
- He promised to take the team out to make their own pizzas after the first clean sheet they won and he kept to his word. A clean sheet means you don't allow the other team to score any goals.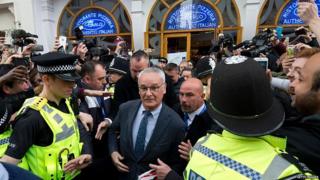 Getty Images
- And because they all enjoyed the pizza so much, Claudio took them out again after they became Premier League champions.