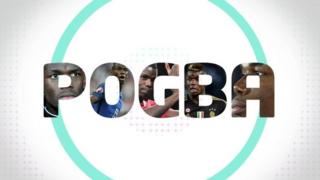 Paul Pogba: Five fun football facts
Give me a P, give me and O, give me a G, B, A! What have you got? Pogba!!
He's the world record-breaking signing for Manchester United.
French player Paul Pogba's £89 million transfer on August 9 meant his name was on everyone's lips but who exactly is he?
Martin's got five fun facts about the famous footballer.