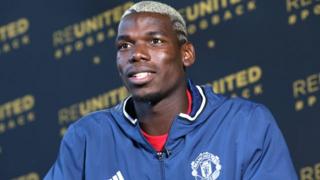 Kids in Manchester react to Pogba signing
Paul Pogba has just made footballing history for the most expensive transfer of £89 million.
He's signed up for a five year deal to former club Manchester United.
The 23-year-old midfielder returns after four years away, having left United for Juventus for £1.5m in 2012.
We've asked Manchester United fans outside Old Trafford what they think about the signing.