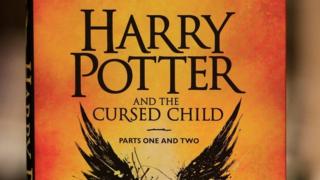 Harry Potter book adapted for dyslexic readers
JK Rowling's eighth story in the Harry Potter series, Harry Potter and the Cursed Child, is having a makeover to help dyslexic readers.
More books are being adapted to help people with dyslexia, which is a learning difficulty that can affect people's ability to read.
But how does dyslexia affect someone's reading and how can changes in books help?
Here's our guide.