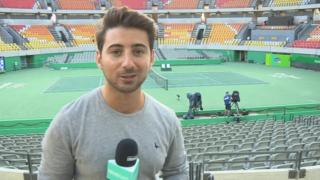 Look inside the Rio Olympic venues
They're here at last! The Olympics finally kick off in Rio in Brazil with the opening ceremony on Friday night.
There will be 206 different countries competing in 42 sports over 32 venues in the city.
Ricky's there for Newsround and he's been having a look around some of the venues.