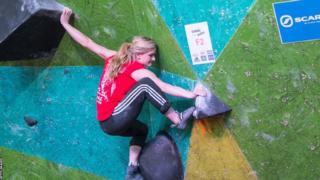 Climbing one of five new sports for Tokyo 2020
Skateboarding, surfing and climbing are among five new sports confirmed for the 2020 Tokyo Olympic Games.
Karate and baseball/softball have also been added by the International Olympic Committee, who run the Olympics.
The five extra sports, which do not replace any of the 28 already on the Tokyo schedule, will include 18 events and involve hundreds of athletes.
One of Britain's best climbing stars Shauna Coxsey spoke to Newsround about the exciting announcement.