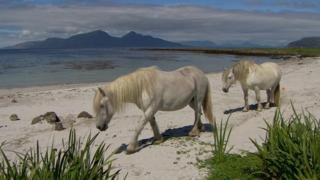 Teacher wanted for tiny island of Muck
Beautiful beaches, extraordinary scenery and a school where the class has just a handful of pupils.
But the tiny island of Muck in Scotland is having trouble finding a teacher for the start of the new term.
Parents have launched their own online search for someone with a love of the outdoors who can cope with the unique lifestyle this Scottish island has to offer.
Naz has got more.