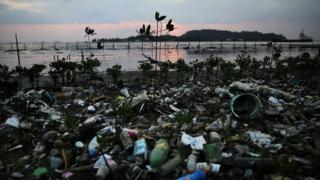 Rio's race to clean polluted water
Rio de Janeiro's is considered by many as one of the most beautiful places on Earth, with its famous Sugar Loaf Mountain and Guanabara Bay - where Olympic sailing events will take place.
But just days before the start of the Games, a study has found that the Brazilian city's waterways are still filthy, and even contaminated with human waste.
International Olympic Committee President Thomas Bach has played down concerns about water pollution in Rio, insisting that the city's waterways will be safe for athletes and visitors.
Naz has been looking into it.