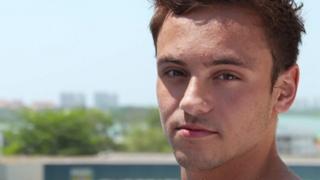 Daley on his mission for Olympic gold
The 2016 Olympic Games kick off on 5 August in Rio de Janeiro, Brazil.
Diver Tom Daley is one of Britain's top medal hopefuls at the Games.
He is no stranger to Olympic glory, having won a bronze medal in London four years ago.
But Tom's been speaking to the BBC about his quest to win gold at this summer's Olympics.