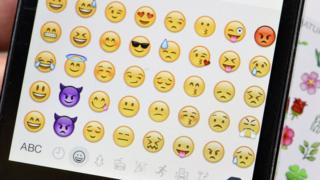 Getty Images
It's Yorkshire Day on 1 August - a day all about celebrating the county of Yorkshire.
To mark the day, people living there are being asked to choose a new emoji that they think represents Yorkshire.
They can choose from a Yorkshire terrier dog, a white rose, a flat cap, a Yorkshire pudding or a teapot.
So we asked you what new emoji would you like to see.
I would like to see a Benjamin bunny emoji to celebrate 150 years of Beatrix Potter. He is my favourite character.
Ben, Oxford, England
I would really like to see celebrities as emojis.
Tabitha, Stevenage, England
I would like to see an excited face on the emoji list because if you want to text someone that you are excited about something you can use it.
Akshita, Milton Keynes, England
I would like a plane flying around the world.
Amelie, Milton Bridge, England
I would like a dabbing emoji!
Robyn, Glasgow, Scotland
This chat page is now closed. Thanks for your messages.