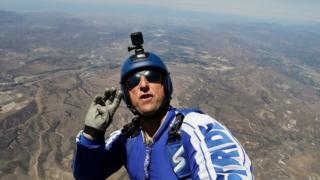 Skydive 7600m without a parachute
A daredevil skydiver has become the first person ever to jump from 7,600 metres in the air without using a parachute.
Luke Aikin's free fall in California in the USA took two minutes, and then he flipped onto his back and landed in a giant net.
Watch him jump - if you're not covering your eyes...