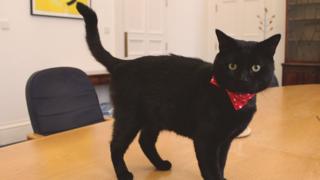 HM Treasury
Meet Gladstone the cat, the newest animal to join the UK government.
He's been recruited on a very important mission - to catch mice making themselves at home in the Treasury, the building where politicians make decisions on how to spend money.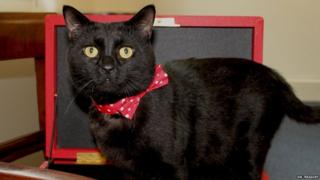 HM Treasury
Gladstone used to be a stray cat and was rescued by Battersea Dogs and Cats Home in May, after he was found wandering the streets in London.
A spokesperson for HM Treasury said: "Gladstone absolutely loves his food and certainly isn't fussy, he needs to be fed in moderation as he can be quite greedy! He was re-homed from Battersea with an activity feeder which helps to encourage him to eat his food slowly."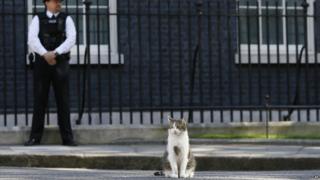 AP
It's not yet known if Gladstone has been introduced to Larry and Palmerston, his cat neighbours who are based at Downing Street and the Foreign Office.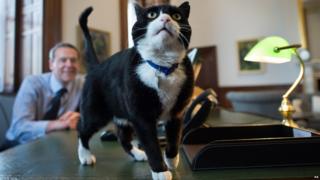 PA
Gladstone was given his name after William Ewart Gladstone, who was Prime Minister of Great Britain four different times between 1868 and 1894.