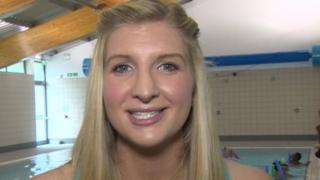 Rebecca Adlington's tips if you're scared of swimming
Britain's Adam Peaty has just won the Olympic gold in the 100 metres breaststroke.
But when Adam was young, he was scared of water - he would even refuse to sit down in the bath!
So what should you do if you're feeling a bit nervous of swimming?
Former Olympic swimmer Rebecca Adlington has some top tips to help you get over your fears.