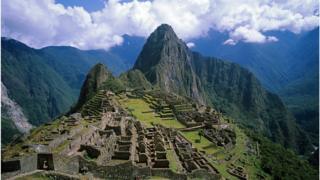 Scientists have just explored a mountain deep under the ocean.
It was so deep that they had to use a robot to find out more about the wildlife that lives there.
But where would you most like to explore if you could go anywhere?
Maybe a safari or some ancient ruins? Let us know your ideas!

Would you like to explore a really high mountain?

Or go deep under the ocean to find a shipwreck?

Or maybe you'd just like to explore your older brother's messy bedroom?
Send your comments to newsroundcomments@bbc.co.uk
You must ask your parent, teacher or guardian for permission before you send us a comment and a photo.
We may show your comment on our website or in our TV bulletins. We'll show your first name and which town you're from - but we won't use your details for anything else.
Your comments
I would like to visit somewhere cold, because it never snows in Devon.
Martha, Totnes, Devon