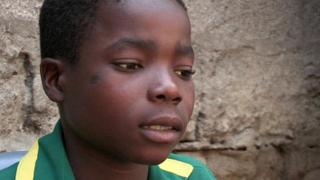 Dampson's story: Rescued from child labour
Around the world, many children are forced to work in dangerous conditions, meaning that they miss out on things like school.
In the West African country of Ghana thousands of children are sent out to work in the hope that they can earn enough to support their family, and have a better life.
But often they end up being treated badly and are stopped from going home.
Now, a charity called Challenging Heights is trying to rescue many of these children forced into work.
Martin's been finding out about the story of one child called Dampson.