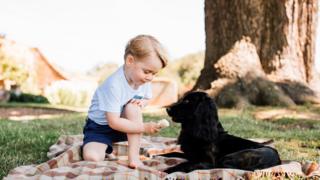 Matt Porteous/Duke and Duchess of Cambridge
The Duke of Cambridge says that Prince George has been 'far too spoilt' during his recent third birthday celebrations on 22 July.
There hasn't been an official gift list, but speaking to a schoolboy at an event, Prince William said his son had been given 'far too many' presents.
The problem for the little Prince is that usually people don't buy him normal toddler gifts, like building blocks or colouring-in pens, but special 'official' gifts from countries or organisations.
Here are SIX unusual gifts he's been given in the past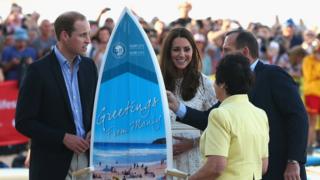 Getty Images
Prince George got this adult-size surfboard from the Mayor of the famous Manly Beach in Australia. During the trip to Australia, the royal visitors attended a surf life-saving carnival. Perhaps a bucket and spade might've been more fun?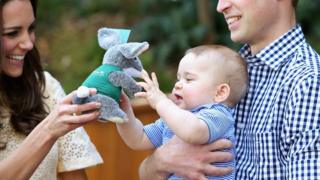 Getty Images
Another one from Prince George's trip to Australia. He loved this bilby from Taronga Zoo in Sydney... until he got bored of it and threw it away before he'd even left the zoo!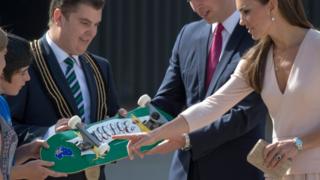 Getty Images
Getting cooler - how about a personalised skateboard, complete with boxing kangaroos for those flashy 360s? Sadly he couldn't walk at that point, let alone skate.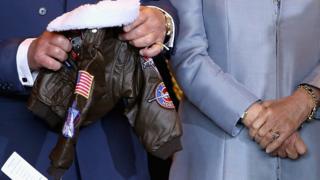 Getty Images
It's not the average toddler's street-wear, but in 2014, the Canadian government gave Prince George a leather pilot's flying jacket. It's very Top Gun - all he needs now is a pair of aviator sunglasses and a motorbike....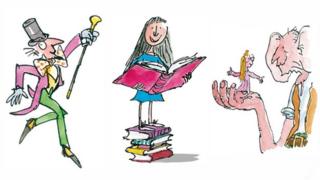 Quentin Blake
At last something any child would like! When Prince George was born, the former Prime Minister David Cameron and his family bought him a collection of Roald Dahl books. 'Witches' very nice of them, isn't it?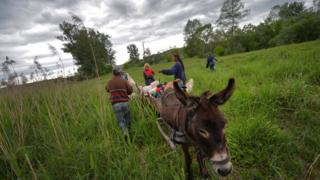 Getty Images
Rather than sending flowers for George's christening, one of Prince Charles' friends, Count Tibor Kalnoky, gave Prince George an entire field in Transylvania. It's unknown if there was a swing or playpark on it but given where it is, the Royals will be hoping there are no spooky castles or graveyards anywhere nearby...