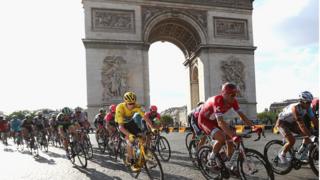 Getty Images
Britain's Chris Froome has won his third Tour de France - but he's among several Brits who had success at the race.
The Tour de France is a very tough, steep, international cycling race that's known as one of the hardest tests of human endurance.
Here's our roundup of the best British performances this year.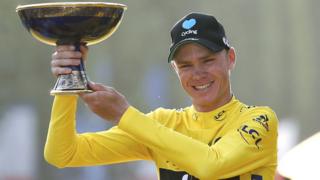 Reuters
This year's Tour de France was all about one man - Chris Froome.
He dominated the Tour from the start, and won it for the third time in his career.
He's only the second Brit to ever win the Tour de France, after Sir Bradley Wiggins won it in 2012.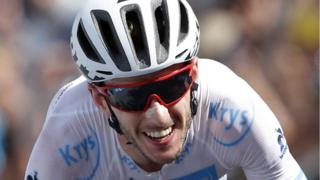 AP
You might not have heard of Adam Yates before - but he's set to become a huge star in cycling after winning the White Jersey competition at the Tour de France.
The White Jersey is worn by the best young cyclist under the age of 26.
Yates became the first Brit to ever win it - and he narrowly missed out on place on the podium of the Tour overall, coming in fourth.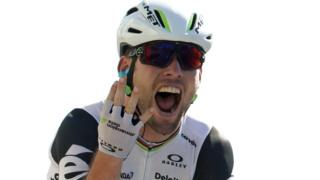 Getty Images
Cycling super-sprinter Mark Cavendish won four stages in the 2016 Tour, and also wore the leader's Yellow Jersey for the first time in his career.
He's now won 30 stages which leaves him second only to legendary Belgian cyclist Eddy Merckx who won 34.
Cavendish pulled out of the Tour early to concentrate on racing indoors at the velodrome at the upcoming Olympics in Rio.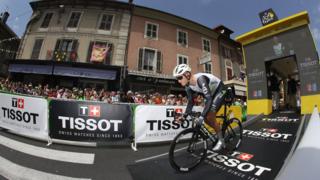 Getty Images
It was a good Tour for Brit Steve Cummings, who won the second Tour stage of his career.
He won stage seven and on top of that was selected to cycle in the Rio Olympics in a last minute selection.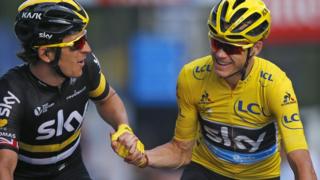 Peter Dejong
A lot of the Tour de France is all about teamwork - and Geraint Thomas from Wales was a big team player during this year's Tour.
He cycled with Chris Froome in Team Sky, helping Chris go faster by cycling in front of him and even gave him his bike when Froome's broke after a fall.
Thomas finished 15th overall and after winning Gold in the velodrome at London 2012 will race with Froome, Yates, and Cummings in the Olympic Road Race at Rio2016.