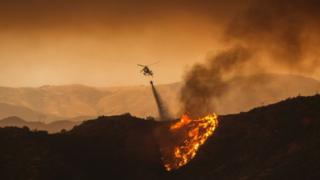 AFP
Huge wildfires in the north of Los Angles in America, are causing hundreds of people to flee their homes.
The wildfires broke out on Friday and have now covered an area of 20,000 acres.
Hundreds of people living in a nearby town have been evacuated to the city of Santa Clarita for safety reasons.
400 animals from a nearby wildlife sanctuary have also been evacuated.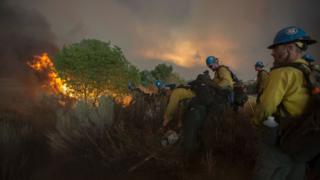 AFP
Around 900 firefighters have been working hard to tackle the flames, and are being helped by helicopters and aeroplanes dumping water.
The fires are being spread by high temperatures and strong winds, and weather forecasters have warned that the conditions are set to continue.