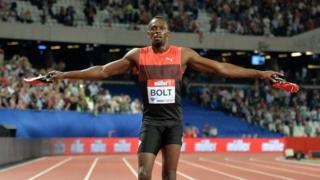 Record-breaking and shoe-throwing athletes
The Anniversary Games in London are drawing to a close today, and they've been pretty eventful!
The lightning Bolt himself managed an amazing victory in the 200m race.
In fact he was so chuffed with the win, he threw his shoes into the crowd, causing this lady to get a bit err... emotional.
However the Jamaican athlete thinks he needs to up his game if he is going to be in the best shape for the Rio Olympics.