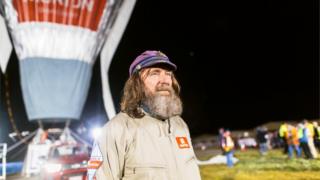 Reuters
Russian adventurer Fedor Konyukhov has smashed the world record for flying in a hot air balloon, non-stop around the world, on his own.
His support team have said that he has now passed over the Australian town of Northam where he began his journey 11 days ago.
If the record is confirmed by the World Air Sports Federation, he will have beaten the previous world record set by American adventurer Steve Fossett, by two days!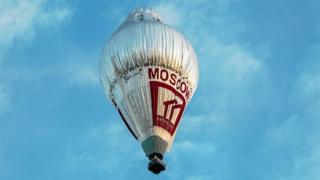 Reuters
Flying at heights of up to 9,000 metres above the Earth, Fedor has had to wear an oxygen mask to help him breathe, and could only sleep for four hours a day in between checking his equipment.
The specially made balloon was built in Bristol in the UK, which is famous for its annual hot air balloon festival.
The 65-year old Russian adventurer will touch back down to Earth later today.