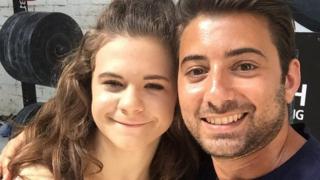 Super strong Rebekah Tiler ready for Rio
Seventeen-year-old Rebekah Tiler is heading to this summer's Rio Olympics as Team GB's only female weightlifter.
She will be one of the youngest competitors representing the UK at the world's biggest sporting event in Brazil.
With the Olympic Games set to kick off on 5 August, Ricky went to meet Rebekah at her gym to find out more about the super strong teenager.