The ban on Russia's track and field athletes competing in this year's Olympics has been upheld by the Court of Arbitration for Sport.
The organisation that runs world athletics said Russia shouldn't be allowed to take part, after a report showed widespread evidence of cheating known as 'doping'.
The Russian Olympic Committee, and 68 athletes, said that wasn't fair and took them to court. But the ruling hasn't changed, and they will not be allowed to compete at Rio.
What is doping?
'Doping' is when athletes take banned drugs to improve their performance, which gives them an unfair advantage in sport. That's not allowed.
Athletes' blood and wee are tested by scientists for performance-enhancing drugs, to make sure that sporting competitions are fair.
Find out more about how athletes are tested for 'doping' here.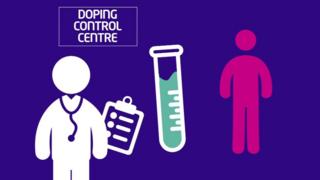 What has happened?
Russia's track and field team were banned from competing in global sport events by the International Association of Athletics Federations (IAAF) in November 2015.
This was because of a report by the World Anti-Doping Agency - an independent group of scientists who are in charge of testing athletes for drugs to make sure they aren't cheating.
The report said that lots of the athletes had been using performance-enhancing drugs, and that some parts of the Russian government had been hiding it.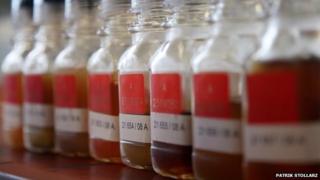 Patrik Stollarz
Just this week we heard from a second special investigation into cheating by Russia at the Olympics. It also found evidence of a 'doping' cover-up.
The investigators said that 580 wee samples, from 30 different sports, which tested positive for drugs, were covered up in the build-up to the 2012 Olympics in London and during the 2014 Winter Olympics in the Russian city of Sochi.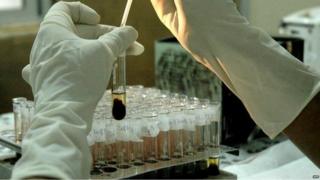 AFP
It even claimed that senior Russian sporting officials hid the failed test results, and Russian secret service agents were involved in swapping positive wee samples for clean ones from a freezer, through a mouse hole in the laboratories.
As a result of this new report, the International Olympic Committee (IOC) is thinking about completely banning all Russian competitors from the Olympic Games.
They'll hold a second emergency meeting on Sunday 24 July to decide what to do.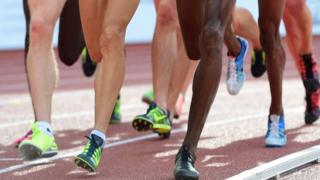 PA
What does this mean for Russia?
Russia is one of the most successful countries in Olympic history - winning hundreds of medals.
With their entire track and field team banned from this year's Olympic Games, this will reduce the number of medals Russia could win.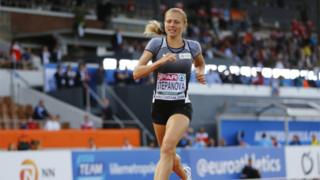 AP
However, some Russian athletes could still compete in Rio as neutrals - not representing Russia - if they meet a few rules, including being repeatedly tested for drugs outside of Russia.
At least two athletes - 800m runner Yuliya Stepanova and US-based long-jumper Darya Klishina - have chosen to do this.