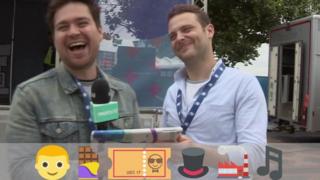 Celebs take on emoji story challenge
It's World Emoji Day! To celebrate, celebs at Awesome Authors have been taking on our special emoji story challenge.
CBBC's Sam and Mark, the stars from Wolfblood and many others had a go at trying to guess children's books told through emojis.
Find out how they did and have a go at guessing yourself!