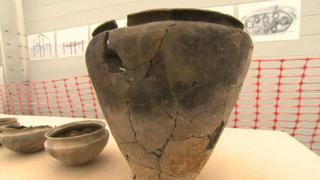 What was life like 3,000 years ago?
A Bronze Age village discovered in Whittlesey, Cambridgeshire, is said to be one of the best preserved in the UK.
Archaeologists said the site gives an "exquisitely detailed" insight into everyday life during that time period.
They've found houses, pots with food still in them and even a bit of Bronze Age bling.
Watch Hayley's report to find out more.