Getty Images
Antonio Conte has officially taken over as Chelsea manager, joining the Premier League giants ahead of the new season.
But who is he?
Nicknamed the Godfather, Antonio Conte has just finished managing Italy for Euro 2016, where his team reached the quarter-finals.
He takes over at Stamford Bridge after the previous manager, Guus Hiddink, left at the end of last season.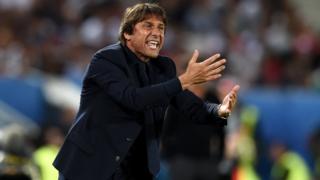 Getty Images
Conte became famous as a player in Serie A, the top league in Italy.
An excellent midfielder and his team won the league title three times.
He was also part of the Juventus team that won the 1996 Champions League, beating Ajax in the final.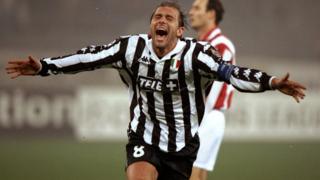 Getty Images
In his career as a manager, Conte worked his way up from lower-league Italian side Arezzo to manage Bari, Atalanta and Siena.
Conte's success with these clubs led to him being hired by Juventus, one of the biggest clubs in Italy, The place he'd spent 13 years as a player.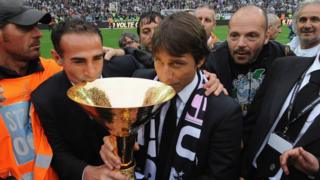 Getty Images
'The Godfather' was also voted Serie A Coach of the Year three times, in one of the world's toughest leagues.
Chelsea are hoping Antonio Conte will be able to take on the challenge of managing another big club.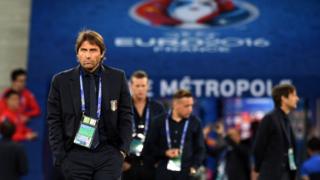 Getty Images
At Euro 2016, Conte's Italy team were not expected to do well. But they beat previous European champions, Spain, on the way to the quarter-final.
Italy were defeated by Germany on penalties ending their Euro 2016 journey.
Now Conte will turn his attention to a new season with Chelsea.