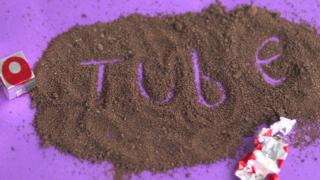 Fun facts about London Underground
Lot's of changes are happening underground in London as part of a big project called Crossrail.
Huge machines have been tunnelling under the ground in London to build a new rail track for the tubes there.
The London Underground is one of the oldest and biggest underground railway networks in the world, and more than four million people use it everyday!
The new Crossrail project is Europe's biggest underground construction project, and the first completely new tube line to be built in nearly 50 years.
So, we decided to DIG out some more fun facts, you might not know, about the tube...