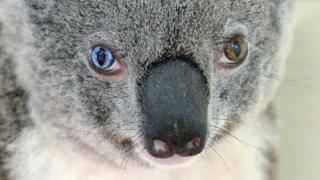 Australia Zoo
Meet Bowie the koala, who has one blue eye and one brown eye.
Bowie was rescued by staff from Australia Zoo in Queensland after she was found near a road with an injured leg.
Staff at the zoo nicknamed her Bowie after the singer David Bowie, who also had different coloured eyes.
The koala has a condition called heterochromia, which is very rare in koalas and is what causes her eyes to be different colours.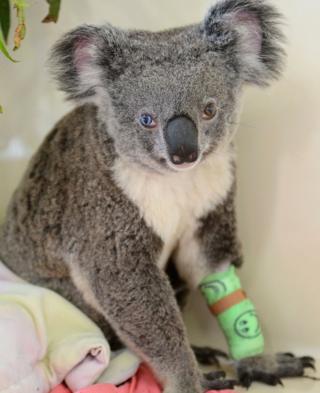 Australia Zoo
Vet Sharon Griffiths, who is looking after the koala, said "Bowie's heterochromia doesn't affect how she sees the world around her, in fact her eyesight is great, exactly what we like to see in a young koala," .
It's hoped she will be returned back to the wild again soon after her leg is better.