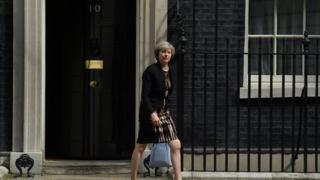 Theresa May set to become next PM
Theresa May is set to become the UK's next prime minister after Andrea Leadsom pulled out of the contest to become Conservative Party leader.
She's expected to take over as the head of the government on Wednesday.
The 59-year-old politician will take over from David Cameron, who announced he would be stepping down from the job last month.
BBC political correspondent Ross Hawkins explains what's been going on for Newsround.