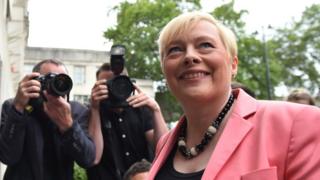 PA
Angela Eagle has launched her bid to replace Jeremy Corbyn as leader of the Labour Party - the second largest party in parliament.
Mr Corbyn has refused to step down since losing the support of most of his MPs in a vote last month but he is still supported by thousands of the Labour Party's members.
In a speech in London, Ms Eagle said she could provide the leadership in "dark times for Labour" and she wanted to bring the party and the country "back together".
But who is she? Newsround takes a quick look.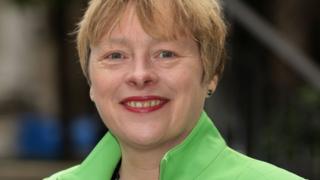 PA
Angela Eagle was born on February 17, 1961, in Yorkshire in northern England.
She has a twin sister, Maria, who is also a Member of Parliament for the Labour Party.
At the age of 15, she won the British girls' under-18 Chess championship.
Ms Eagle attended Oxford University, where she graduated in politics, philosophy and economics - a course that has launched many British political careers.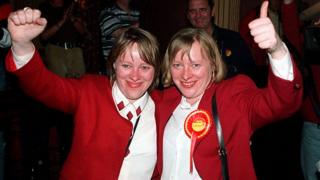 PA
She was first elected to parliament in 1992 as an MP for Wallasey in the north west of England.
The 55-year-old has served in junior government roles under previous Labour prime ministers Tony Blair and Gordon Brown.
Angela Eagle lives in London with her partner Maria Exall.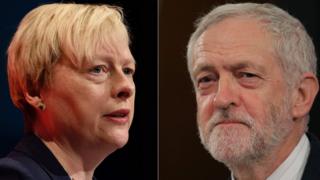 AFP/Getty Images
She campaigned for the UK to remain in the European Union during a big vote in June 2016 but the British public decided to leave.
Her supporters say she is a champion of women's rights, diversity and minority rights.
But she has been criticised from some people in the Labour Party for voting in favour of both the Iraq war and airstrikes in Syria.