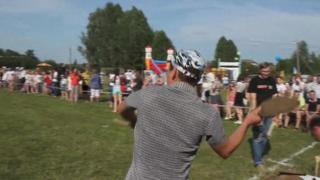 Heads up! Cow dung coming through
People in the village of Krylovo in Russia celebrated their national day with a cow dung slinging competition.
Organisers say the contest is growing every year and 100 people took part in this year's event.
The longest distance thrown was 46.5m marking a new record.
Other contests during the national day celebration included a driving challenge and a water carrying race.