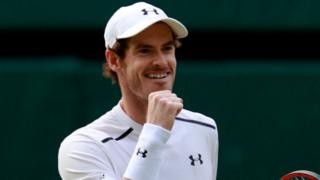 Getty Images
British tennis ace Andy Murray has made it through to this third Wimbledon final.
He beat the Czech player Tomas Berdych in straight sets in the semi-final on Friday.
Murray dominated the match, taking the sets 6-3, 6-3, 6-3.
He'll now face Canadian player Milos Raonic in the final on Sunday, where he'll be hoping to claim his second Wimbledon singles title.
Murray recently beat Raonic in the Queen's Club final just before going into Wimbledon, so he should be feeling confident ahead of the match.
However, Raonic defeated the mighty Roger Federer - one of the favourites - in the semi-finals.