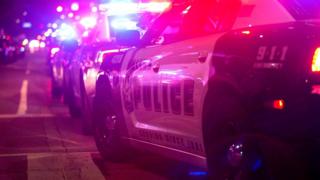 Getty Images
Thousands of people in cities across the United States have been protesting over the past week about how black people are being treated by police.
It comes after a number of shootings in America, involving black people and police officers.
Why have people been protesting?
People have been demonstrating in many US cities after the shootings of two black men by police officers, in two separate events.
They think that what happened was wrong and that the police do not treat black people equally to white people.
Most of the protests have been peaceful.
What happened in Dallas?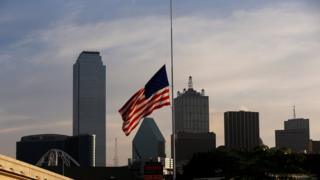 Reuters
Hundreds of people on Thursday night gathered in the city of Dallas in Texas for a peaceful protest.
During the demonstration, a gunman opened fire. Five police officers died and nine other people were wounded.
After several hours, police killed the attacker.
What do we know about who was behind the attack?
The suspect was from the area of Dallas and had spent time in the US Army.
Officials investigating what happened believe that he acted alone. He had no criminal history or links to any terror groups.
He told officers that he was angry about the recent shootings of black men by police.
What has President Obama said?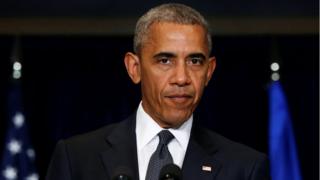 Reuters
US President Barack Obama has condemned the shooting of police officers in Dallas, calling it a "vicious, calculated and despicable attack on law enforcement".
He expressed his sadness and called for Americans to show their support to those serving in the police.
He has also said that all Americans should be concerned about the frequent police killings of black men.
The Mayor of Dallas, Mike Rawlings, has called on people to work on healing the nation's racial wounds.
Demonstrations have been happening in the US in recent years because of this issue.
What should I do if I'm worried?
It's important to remember that things like this are rare - that is why they're in the news.
If you're feeling worried then it's best to talk to someone you trust, like a parent or teacher.
If this, or anything else in the news upsets you, click this link for advice on what to do.