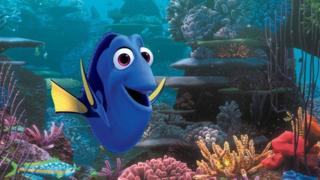 Finding Dory 'could cause fish decline'
The movie many of you are waiting for this summer, Finding Dory, is out in UK cinemas later this month.
But while there's a lot of excitement, some conservationists are concerned that it could lead to more people wanting blue tang fish like Dory as pets.
They say the last movie, Finding Nemo, caused lots of people to want a clownfish - and that meant many have been taken from the wild.
Watch Ayshah's report for more and to meet the school students who are trying to help.
Pictures courtesy of Pixar/Disney and ABC's Behind the News.