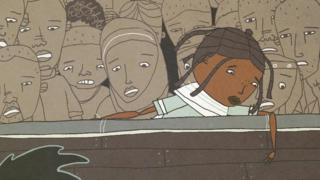 One child refugee's journey from Eritrea
Ruth was 14 when she left her home country of Eritrea in east Africa.
She didn't like the way she was being treated, so she embarked on a dangerous journey to come to the UK.
Watch this animation of Ruth's story.
To protect Ruth's identity we have changed her name and she is voiced by an actor.