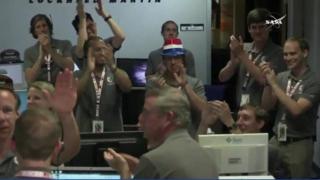 Nasa scientists celebrate Jupiter orbit
A Nasa spacecraft called Juno has begun its orbit of the planet Jupiter.
Scientists held their breath as they waited to see whether Juno would make it into orbit - or whether it would just fly off and miss Jupiter completely.
Luckily, it successfully began its orbit on Tuesday.
Watch the moment they all found out.