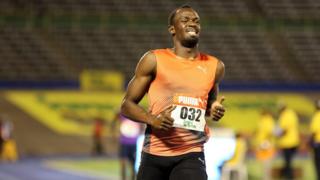 Reuters
Super sprinter Usain Bolt has pulled out of the Jamaican Championships after tearing a muscle in his leg called a hamstring.
The six-time Olympic gold medallist suffered the injury during the first round of the 100m and pulled out after winning his semi-final race.
Injuries like this one are common for athletes, but with just over 30 days until the start of the Olympics, Usain's Rio hopes could be in doubt.
"After feeling discomfort in my hamstring after the first round last night (Thursday) and then again in the semi-final tonight (Friday) I was examined by the Chief Doctor of the National Championships and diagnosed with a Grade 1 tear," Usain said on his Facebook account.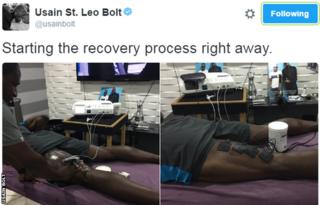 Usain Bolt
Usain is now having treatment for the tear and has told fans that he'll be ready to compete in Rio.
He's also aiming to return to the UK for the London Anniversary Games on July 22.