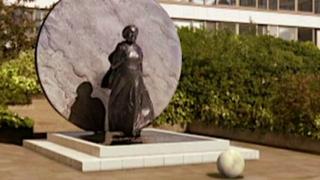 Mary Seacole was 'way ahead of her time'
A statue in honour of the Crimean War heroine Mary Seacole is being built outside St Thomas' Hospital in London.
Author Malorie Blackman told Newsround: "If anyone deserves a statue, it's Mary Seacole".
Mary was a Jamaican woman who cared for many soldiers who were hurt in the Crimean War in the 19th century.
It will be the first statue in the UK to honour a black woman.
Ayshah has been speaking to Malorie to find out why she was so important.